Navigation
Biography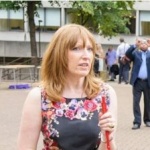 Carolyn Perry is a freelance lecturer and independent scholar with a background in archaeology and museums. Currently Chair of the British Foundation for the Study of Arabia, Carolyn started her career lecturing in Ancient History and Mythology in the Department of Mediterranean Studies, University of London.

She went on to work at the British Museum, setting up and running the Arab World Education Programme and still contributes to the museum's public programme. She has also spent a period as Manager of the Petrie Museum of Egyptian Archaeology, as Director of Development at the College of St George, Windsor Castle, and is Head of Philanthropy and Director of the MBI Al Jaber Foundation, a UK Registered charity which aims to build bridges between the Middle East and the wider world through education and cultural dialogue.

Carolyn also works as a museum consultant, with clients including the Petrie Museum, Mougins Museum of Classical Art and the Mleiha Archaeological Centre, Sharjah. Her archaeological experience is mainly in Italy.

She frequently lectures on the ancient Mediterranean and Islamic world, and is a guest lecturer for cultural heritage tours to Greece, Albania, Iran and Uzbekistan. She has also previously led tours to Saudi Arabia and Syria.