Navigation
Biography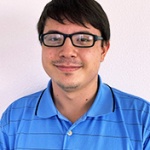 For as long as I can remember, I have always loved history.

As large and overwhelming the world is through sheer space and density of cultural ways of life, it always amazed me how it was infinitely more vast when you add to the equation how long people, the world, and the universe have existed in the realm of time as well.

In history and the humanities, we can find the roots of the world we live in today. We just might be able to find solutions to problems we face in our day-to-day lives or analyze patterns to prevent problems from the past repeating again.

This is why I want to share my love of history with the rest of the world. Through rigorous research, the synthesis of sources and a gripping writing style, my mission is to show the world the highlights of history that previously could only be found behind the hurdles of academic papers and monographs.

I am a writer, editor, researcher, and licensed educator in the field of history. As an American with mixed Okinawan heritage, I moved from North Carolina to Okinawa in 2019 after graduating from Wingate University with a Bachelor of Arts in History and Education.
Analytics
5,490 pageviews on this user's contributions