Navigation
Biography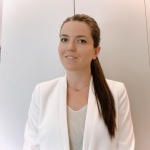 Andela Sormaz is a tourism researcher, MA in Economics and Communication - Major in International Tourism, heritage storyteller, digital content creator, and social media strategist. She is a (co-)author of tourism-related publications.

During her travels and through the encounters with people, places, cultures, and Nature, Andela finds the inspiration for her researches and articles on diverse topics: from the secrets of the ancient world, heritage sites, to life philosophy.

She believes that her work can inspire people - especially, young generations - to engage in the preservation of our heritage. Because as much as we are part of these places, they are part of us - our culture, our identity, and much more.
Analytics
7,495 pageviews on this user's contributions