Review
| | |
| --- | --- |
| Title: | Yoga: The Art of Transformation |
| Author: | Diamond, Debra & Gordon White, David & Sears, Tamara & Ernst, Carl & Mallinson, Sir James |
| Publisher: | Smithsonian Books |
| Published: | 2013 |
| Pages: | 360 |
Yoga: The Art of Transformation, edited by Dr. Debra Diamond, Associate Curator of South and Southeast Asia art at the Smithsonian's Freer Sackler Gallery, is exhibition catalogue of the eponymous exhibit at the Freer Slacker Gallery (in Washington, D.C.) and the Asian Museum of Art (in San Francisco, CA). Simply put, the catalogue is magnificent in every conceivable way.
Yoga is divided into three core components: seven essays; the catalogue section; and reference material. The first third of Yoga contains seven essays, which explore the ancient evolution of yoga from the time of the Indus River civilization to our contemporary age of globalization. Among the essays, Dr. Diamond's introduction to yoga and Dr. Tamara I. Sears' look at the modes of yoga practice in medieval India are perhaps the most interesting to scholars of the ancient and medieval world. However, we also enjoyed the essay by Dr. Carl W. Ernst, "Muslim Interpreters of Yoga." Further essays by Dr. James Mallinson, Dr. Joseph S. Alter, Dr. Mark Singleton, and Dr. David Gordon White respectively cover more "modern" themes and subject matter: "Yogis in Mughal India," "Yoga, Bodybuilding, and Wrestling: Metaphysical Fitness," "Globalized Modern Yoga," and "Yoga in Transformation." These scholars all offer curious but succinct overviews of yoga's changing place and context within Indian and global culture.
The heart of this stunning exhibition catalogue comes after the essays in the catalogue section. Here, the publication covers the presentation of "Yoga: The Art of Transformation," in 26 sections, organized by topic. The would-be reader is amazed by the rich variety of visual representation of the exhibited items and the diverse interpretations of yoga across the centuries. Yoga has continuously evolved to meet the needs of its practitioners, and we feel confident in saying that it always will.
The last portion of this publication contains useful materials for reference and research: an exhibition checklist; a glossary with terms directly translated from Sanskrit; endnotes to the exhibition catalogue; a selected bibliography; a list of contributors; photo and research credits; and an index. One should not miss the map of the Indian subcontinent near the front of the book; it's indispensable.

Ancient History Encyclopedia recommends this title to those researching South Asian art, Indian history, Hinduism, and South Asian aesthetics. It's rare to see a catalogue of this scope so well organized. One caveat: We do recommend that the reader has a solid background in the basics of Indian history, art, and philosophy.
Yoga: The Art of Transformation was published by Smithsonian Books in 2013, and it is available in paperback (328 pages) for $39.36.
Buy This Book
$251.20
plus shipping
By purchasing books through this website, you support our non-profit organization. World History Encyclopedia receives a small commission for each book sold through our affiliate partners.
About the Reviewer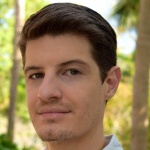 James is a writer and former Professor of History. He holds an MA in World History with a particular interest in cross-cultural exchange and world history. He is a co-founder of World History Encyclopedia and formerly was its Communications Director.
Cite This Work
APA Style
Wiener, J. B. (2014, July 07). Yoga: The Art of Transformation. World History Encyclopedia. Retrieved from https://www.worldhistory.org/review/56/yoga-the-art-of-transformation/
Chicago Style
Wiener, James Blake. "Yoga: The Art of Transformation." World History Encyclopedia. Last modified July 07, 2014. https://www.worldhistory.org/review/56/yoga-the-art-of-transformation/.