Review
| | |
| --- | --- |
| Title: | Sicily: Art and Invention between Greece and Rome |
| Author: | Lyons, Claire L. & Bennett, Michael & Marconi, Clemente |
| Publisher: | J. Paul Getty Museum |
| Published: | 2013 |
| Pages: | 288 |
Sicily: Art and Invention between Greece and Rome is the exhibition catalogue of a landmark show at the Getty Villa in Malibu, California, covering the achievements of an ancient Sicilian golden age that lasted from c. 480-212 BCE. The catalogue's editors include: Dr. Claire L. Lyons, acting senior curator of antiquities at the J. Paul Getty Villa and a specialist in the archaeology of Greece and pre-Roman Italy; Dr. Michael Bennett, the Cleveland Museum of Art's first curator of Greek and Roman Art and has overseen the reinstallation of his museum's collections of Ancient Near Eastern, Greek, Etruscan, and Roman antiquities; and Dr. Clemente Marconi, James R. McCredie Professor in the History of Greek Art and Archaeology at New York University's Institute of Fine Arts, and specialist on the archaeology of ancient Sicily. This thorough and engaging volume departs from the standard approach of cataloging exhibition items, functioning instead as a "sourcebook" or "anthology" of the latest research by over thirty experts in various fields (archaeology, art history, numismatics, etc.).
Divided into five theme-based sections with 29 essays on topics related to the history of Hellenic Sicily, the religion and mythology of Greek settlers, ancient Sicilian art and literature, the legacy of Sicily's Hellenic heyday, and archaeology in the Classical and Hellenistic Periods, we were surprised that so much information had been condensed into only 254 pages. This worthwhile catalogue affords a much-needed artistic and social foray into an important geographical space and era, while still presenting considerable attention to highlights from the exhibition (including the Mozia Charioteer and the Archimedes Palimpsest among others).
Annexes and special features include a complete bibliographical reference with titles in English, French, German, and Italian, a listing of illustration credits, and the biographies of the editors. However, we were surprised that there were no references in Greek given the exhibition's focus. We were delighted to see a timeline of Sicilian history (by Rosalia Pumo, NYU-IFA) and a useful map of important sites. Mention should be made of the excellent photo quality—in black and white in addition to color—of the 145 items on display.
Regardless of one's academic background, the reader will find that the catalogue provides an excellent, scholarly introduction to Sicily's importance as a key cultural center, which operated as a conduit of Hellenism to Rome and the wider Mediterranean. The Ancient History Encyclopedia highly recommends this visually attractive work to art historians, social historians, and all those interested in Sicily.
This volume has been published in English through Getty Publications in the United States and is now available for $46.49 on Amazon. Special note ought to be made that the catalogue is the only publication in English to give a detailed and encompassing look at Sicily—or "Sikelia"—during Hellenic antiquity.
About the Reviewer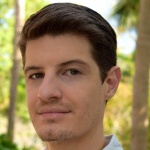 James is a writer and former Professor of History. He holds an MA in World History with a particular interest in cross-cultural exchange and world history. He is a co-founder of World History Encyclopedia and formerly was its Communications Director.