Server Costs Fundraiser 2023
Running a website with millions of readers every month is expensive. Not only do we pay for our servers, but also for related services such as our content delivery network, Google Workspace, email, and much more. We would much rather spend this money on producing more free history content for the world. Thank you for your help!
Review
| | |
| --- | --- |
| Rating: | |
| Title: | A History of Ottoman Libraries (Ottoman and Turkish Studies) |
| Author: | E. Erünsal, İsmail |
| Audience: | Professional |
| Difficulty: | Medium |
| Publisher: | Academic Studies Press |
| Published: | 2022 |
| Pages: | 280 |
"A History of Ottoman Libraries" is a timely addition to Ottoman intellectual history. Erünsal, who has published widely in Turkish on Ottoman libraries, noted the gap in Anglophone scholarship regarding this topic and duly assembled this book. Part of the Ottoman and Turkish Studies series from Academic Studies Press, this book is aimed at scholars and students.
A History of Ottoman Libraries is a timely research that acknowledges the gap in Anglophone scholarship on Ottoman intellectual history. Part of the Ottoman and Turkish Studies series from Academic Studies Press, this book is aimed at scholars and students. It complements not only Orlin Sabev's book Waiting for Müteferrika (2018) in the same series but also the recent work, Empire of Salons (2022), by Helen Pfeifer. With that being said, İsmail E. Erünsal's work has something to offer to all book lovers and historians alike with its comprehensive detailing of the institution of the Ottoman library.
Erünsal's work has something to offer to all book lovers and historians.
This book, containing 13 illustrative pictures, is divided into two parts. The first chronologically charts the historical development of Ottoman libraries from the year 1299. After an introduction detailing the wealth of archival materials from which this research came, Chapter One looks at the libraries of the early Ottoman state up to the conquest of Constantinople in 1453. With a limited amount of primary sources for this time, Erünsal extrapolates from where information does exist, such as the earliest manuscripts, the arduous copying techniques used to produce them, and the fact that such collections were primarily attached to colleges in the early urban centers such as Bursa and Edirne. As with Pfeifer's work on Ottoman salon culture, there is a clear connection to older Arabic and Islamic intellectual cultures which became part of the Ottoman Empire as it grew. Chapter Two charts the development of college and mosque libraries into independent libraries, which still largely depended on manuscript endowments and donations from the wealthy and learned. As an empire of administrators, the archival material speaks greatly to the foundations of these libraries, their funding, and their staffing. By the mid-17th century, the birth of independent libraries had taken the fledging institution into a large, organized, and sophisticated system providing libraries to both the empire's major cities and small towns.
Chapter Three looks at larger libraries, both independent and college, between 1650 and 1730 amid the military and economic turmoil. Chapter Four looks at the expansion and reorganization of the system from 1730 to 1839, beginning with the reign of bibliophile Sultan Mahmud I and the Tulip Era that greatly influenced art and culture. The centralization of library records (and records of libraries) and the opening of new libraries show a fashion in library-founding among the contemporary Ottoman elites. Chapter Five covers the final period of 1839 to 1922 by looking at libraries during the reform era, a time when "modernization" often meant "Westernisation." As such, the traditional Arabic influence in Ottoman intellectual culture further waned to almost nothing. However, some of the historical ideas that Erünsal uses to contextualize the libraries, such as the concept of a "corrupt" janissary corps, are somewhat outdated, and the author falls short in including some newer historical research.
The second part of the work gives an almost encyclopedic outline of the Ottoman library organization. Chapters Six to Eight break down the personnel staffing of the institutions and methods of bookkeeping. Next, Chapter Nine discusses the varied services offered by these libraries to the founders or elites. Lastly, Chapter Ten gives a detailed economic breakdown of the budgets and audits at play. Concluding with the opinion that knowledge was revered in the Ottoman Empire, Erünsal shows how systems of wealth and patronage were key to the institution of Ottoman libraries, as with most other institutions of the empire.
Erünsal has taught at Istanbul University's Department of Library Sciences and later chaired the Department of Archival Studies of Marmara University. Using overwhelmingly unused primary sources, Erünsal has extensively published work on the history of libraries, booksellers, and book culture in the Islamic world.
Buy This Book
$118.64
free shipping worldwide
$117.00
plus shipping
By purchasing books through this website, you support our non-profit organization. World History Encyclopedia receives a small commission for each book sold through our affiliate partners.
About the Reviewer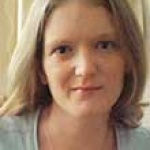 Associate Fellow of the HEA and a PhD graduate from the Centre for Byzantine, Ottoman and Modern Greek Studies. I have diverse research interests including Ottoman History, Dracula History, History in Popular Culture, Folklore & Mythology.
Cite This Work
APA Style
Masson, G. (2023, March 17). A History of Ottoman Libraries. World History Encyclopedia. Retrieved from https://www.worldhistory.org/review/343/a-history-of-ottoman-libraries/
Chicago Style
Masson, Gemma. "A History of Ottoman Libraries." World History Encyclopedia. Last modified March 17, 2023. https://www.worldhistory.org/review/343/a-history-of-ottoman-libraries/.