Server Costs Fundraiser 2023
Running a website with millions of readers every month is expensive. Not only do we pay for our servers, but also for related services such as our content delivery network, Google Workspace, email, and much more. We would much rather spend this money on producing more free history content for the world. Thank you for your help!
Review
| | |
| --- | --- |
| Rating: | |
| Title: | Unworthy Republic: The Dispossession of Native Americans and the Road to Indian Territory |
| Author: | Saunt, Claudio |
| Audience: | General Public |
| Difficulty: | Medium |
| Publisher: | W. W. Norton & Company |
| Published: | 2021 |
| Pages: | 416 |
Claudio Saunt revisits the United State government's violent dispossession of Native American communities from their homelands in the 1830s. This book reminds readers of not just the bloodiness of the dispossession but also the government's mismanagement that caused more harm, as well as how the indigenous communities tried to defend their lands. Saunt uses a variety of maps and firsthand sources, making it both insightful for historians and digestible for a general readership.
In May 1830, the United States government, under Andrew Jackson's presidency, passed an act to systematically expel Native American communities from their homelands. Jackson's political agenda, known as the 'Indian Removal', stretched throughout the entire 1830s and beyond. Thousands of lives and millions of acres of indigenous lands were lost. In Unworthy Republic, Claudio Saunt reconstructs the three main voices during this controversial and violent time: white supporters of the expulsion (mostly Southerners), white opponents of it (mostly activists from the North), and the indigenous peoples themselves. Saunt's writing turns historical statistics and documents accessible to non-specialists. Although professors or more advanced scholars might be already knowledgeable about this topic, Unworthy Republic is an in-depth and essential read for students of American history.
Saunt's synthesis of multiple forms of primary sources is what facilitates his new understanding.
Rather than making new historical discoveries, this book intends to generate unique ways to interpret our existing knowledge of the 1830s. Saunt makes three arguments regarding the relationship between native communities and the US government in the 1830s. First, the events beginning in 1830 were an unprecedented government-sanctioned mass expulsion. Second, the violence witnessed by the 1830s irreversibly changed both the indigenous peoples and the United States. The third thesis is the shining point: the expulsion was not inevitable. As Saunt points out, the United States faced immense internal disagreements regarding Andrew Jackson's agenda of expelling indigenous communities. These disagreements existed mostly between southern planter politicians and northern activists. In the end, the act that solidified this violence was passed in the House of Representatives with a close vote of 102 to 97.
Saunt's synthesis of multiple forms of primary sources is what facilitates his new understanding. For instance, Americans began deporting indigenous peoples long before Jackson's presidency, but, through examining government records, Saunt realizes that only during the 1830s did the government bureaucracy start fully organizing this injustice. Maps were drawn, censuses were created, and commutation certificates were distributed. Print media, personal communications, and economic or health data are also included. In the opening chapters, Saunt shows how the media, like the newspaper Cherokee Phoenix, allowed native voices to be heard while other outlets became battlegrounds for conflicting northern and southern opinions.
Because the book's eleven chapters are ordered chronologically, the first half of the book includes more media sources. The second half, where Saunt discusses almost exclusively the process of expulsion, has more statistics, correspondence of government officials, and personal writings of both the indigenous peoples and the soldiers who forced them westward.
At times, the book seems like just an elaborated narration of historical events, yet Saunt's rather loose structure has its benefits. Having a wide coverage allows the exploration of many interactions, such as Southerners-indigenous people, Southerners-Northerners, common Americans-politicians, diseases-indigenous people, etc., creating a very complete worldview of the 1830s United States. This approach, meanwhile, leaves little room for analysis. Still, Saunt effectively links all the pairs of historical interactions together, presenting a wide yet organized review of the atrocities that the Cherokees, Chickasaws, Seminoles, and many other indigenous communities had faced.
Claudio Saunt is Richard B. Russell Professor in American History at the University of Georgia and has authored three other books on Native American history. In Unworthy Republic, he incorporates around 30 maps, data graphs, and images of indigenous culture. Because of the focus on firsthand information, the citations do not include many secondary sources. To supplement this, readers would find Ned Blackhawk's books, like Violence over the Land: Indians and Empires in the Early American West (2008), as suitable companions. Anyone reading Unworthy Republic will benefit from Saunt's diverse selection of historical sources that provides new evaluations for this dark time in American history.
Buy This Book
$19.81
free shipping worldwide
$9.39
plus shipping
By purchasing books through this website, you support our non-profit organization. World History Encyclopedia receives a small commission for each book sold through our affiliate partners.
About the Reviewer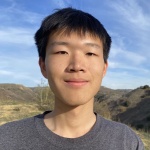 Zhihui Zou is affiliated to Orange County School of the Arts (Santa Ana, California, USA). His research mainly covers American history and the American West. He is currently World History Encyclopedia's book review editor.