Server Costs Fundraiser 2023
Running a website with millions of readers every month is expensive. Not only do we pay for our servers, but also for related services such as our content delivery network, Google Workspace, email, and much more. We would much rather spend this money on producing more free history content for the world. Thank you for your help!
Review
| | |
| --- | --- |
| Rating: | |
| Title: | The Philosophy of the Brahma-sutra: An Introduction (Bloomsbury Introductions to World Philosophies) |
| Author: | Uskokov, Aleksandar |
| Audience: | University |
| Difficulty: | Medium |
| Publisher: | Bloomsbury Academic |
| Published: | 2022 |
| Pages: | 328 |
This book discusses the major themes of the Brahma-Sutra and the way various commentators have understood it. For anyone interested in Hinduism, this book will provide a deep analysis of key ideas, including Brahma, the nature of being, the creation of the universe, the individual soul, meditation, and liberation (nirvana) from the standpoint of the Sutra and commentators from various schools of thought. Anyone generally familiar with Hindu religious philosophies can profit from this book.
This book is a spectacular addition to the literature on the Brahma-Sutra, a core text in Hindu religious and philosophical thought. Its estimated completion date was between 400 CE to 450 CE, and scholars have believed that some of its materials could date back to 200 BCE and further. Unlike traditional commentaries on this text, Aleksandar Uskokov does not simply translate the work from Sanskrit and then comment on each verse. Instead, he treats its fundamental themes with his own translations, moving back and forth as needed to develop those themes. In doing so, he discusses the insights and views of various commentators, drawing from all traditional Hindu schools (darshanas), especially Advaita Vedanta and Mimamsa. By looking at a variety of major commentaries, he can suggest the best understanding of the text. Sutras like these took up originally esoteric topics because they were not shared with the general Hindu community. They consist of brief statements to assist teachers in their private discourses to disciples, and each teacher would provide the explanations necessary for full understanding. In time, these works became more public, and so commentaries were needed to unfold them to the reader, who likely did not have a knowledgeable and private teacher (guru).
Aleksandar Uskokov does not simply translate the work from Sanskrit and then comment on each verse.
The Brahma-Sutra, attributed to Badarayana (though no one knows for sure), attempts to systematize the Upanishadic teachings on Brahma and its related subjects: creation, the problem of evil, meditation, liberation, and the attainment of Brahma by the individual. In its religious dimension, the Sutra affirms the inerrant truths of the Upanishads, which are the philosophical expositions of the ancient Vedas. Uskokov distinguishes Hindu theology (wedded to the Vedas) and Hindu philosophy (secular in nature) and shows how Badarayana uses both to elucidate his views. Uskokov discusses the commentaries and versifications of 21 traditional thinkers, opting for the insights of each without giving preference to any author. He thus synthesizes his themes into coherent arguments while showing the sweeping range of explanatory commentary.
Uskokov consistently shows where ontology (what really is) and epistemology (what and how we know) are in play. This approach helpfully reveals what is at stake with each commentarial standpoint. One example is his thorough discussion of the higher and lower Brahma and the implications of such a distinction for the idea of liberation. To further complement this discussion, Uskokov provides information on the practice of meditation that is designed to reach Brahma.
Aleksandar Uskokov is the Sanskrit lector of Yale University's South Asian Studies Council. Uskokov includes a chronology of the commentaries and versifications referred to, and this is very useful to keep comments in order. The original Sanskrit text is given for all quotations, usually in the rich footnotes that accompany the quotes. Numerous significant modern writers and translators are referenced, though the author does not delve into scholarly disputes. At the end of each body chapter, readers will find study questions to challenge one's understanding of the book. In addition, each chapter contains a "Further Study" section which has excellent suggestions for additional learning.
Put simply, this volume is a remarkable addition to the religious and philosophical writings on the Brahma-Sutra and to Hindu studies in general. This book suits university students looking for a scholarly overview of this topic, and any enthusiasts with some existing knowledge of ancient Indian philosophy and religion can also find this book insightful. This book will not be equaled for a long time.
Buy This Book
$9.99
plus shipping
By purchasing books through this website, you support our non-profit organization. World History Encyclopedia receives a small commission for each book sold through our affiliate partners.
About the Reviewer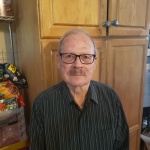 I taught philosophy and religious studies for 40 years at Moorhead State University, California State University (Fresno), Oxnard College and Moorpark College with semesters elsewhere, and I have published in several journals. Now I am professor emeritus.