Server Costs Fundraiser 2023
Running a website with millions of readers every month is expensive. Not only do we pay for our servers, but also for related services such as our content delivery network, Google Workspace, email, and much more. We would much rather spend this money on producing more free history content for the world. Thank you for your help!
Review
| | |
| --- | --- |
| Rating: | |
| Title: | The Sicilian Sorceress: A Historical Fiction Time Travel Novel |
| Author: | Knight, Mary |
| Audience: | General Public |
| Difficulty: | Easy |
| Publisher: | Mary Knight Communications |
| Published: | 2022 |
| Pages: | 324 |
This historical novel will take its readers on a sensory journey to ancient Sicily. I recommend this book as a relaxing fiction read. "The Sicilian Sorceress" reveals what it was like to live in a relatively unknown part of the ancient world and provides a nice mix of adventure and narrative.
If you are a history reader who enjoys historical facts mixed with a feminist-led story, then this novel is for you. This story will transport you to Agrigento, Sicily in 440 BCE. Mary Knight presents a wonderful sensory read which I would describe as meditative. The Sicilian Sorceress has just enough action to keep the pages turning while also providing beautiful descriptions of gardening, cooking, and living a simple life as well as traveling within ancient Greece.
Mary Knight presents a wonderful sensory read which I would describe as meditative.
The story follows Alexis in the present day, working hard as a curator of ancient artifacts. Alexis, a well-constructed character, is transported back to Agrigento, Sicily in 440 BCE. Alexis's story is not a weird time-travel gimmick. In fact, the book does not really explain how she time travels, allowing readers to be fully submerged in the everyday Sicilian life with Alexis. The descriptions of this ancient city really show the author's passion for this particular place and time.
The author Mary Knight's personal life is a strong influence on Alexis' story. Knight is a Paris-trained chef and dog lover and works in her Mediterranean-style garden. Her use of historical research, tour of Agrigento, and descriptions of temples, food production, philosophers, and spiritual practices have readers wanting to learn more and book a trip to Sicily tomorrow. This book is an archaeological dig in the form of a narrative. Knight has brought alive a city that was not as famous or big as Athens, yet at its peak in 440 BCE was a place that would have been worth a trip to see.
The Sicilian Sorceress opens with Alexis facing an unfair accusation of theft in her workplace. Alexis lives a rather solitary life that is lovely to read about. From the minimalist clean cottage to the way she approaches gardening and cooking as a soothing healing practice, Alexis has a methodical approach to cooking and gardening that readers can learn from. In addition, the author has kindly attached recipes at the end of the book.
I appreciated Alexis' stoic attitude to life as her journey throws challenges at her. From missing the comfort of her comfortable bed which brings an appreciation for what she had, she does not dwell and complain. She is remarkably quick to adapt to and feel comfortable in new environments. Alexis is not an expert in one thing. She observes and learns from the right teachers who come across her path and then uses that knowledge to help as many people as she can.
Alexis is not a "damsel in distress" stock fiction character who needs to be rescued. Her character and story are dynamic. What makes this novel even more refreshing is that this is not a tale of Alexis fighting to return to her own time (a narrative that many time travel stories have already told). It is about living well, wherever and whenever she is.
I highly recommend this book. The Sicilian Sorceress is a deliberately slow story that keeps its readers mindful of the character's surroundings, sights, smells, and tastes. This is a nice read in the quiet hours of the morning and has inspired me that day to focus on my own intentions in the garden and kitchen. Fans of the novel series Outlander by Diana Gabaldon will enjoy The Sicilian Sorceress.
This book is the first title in a novel trilogy. Readers will have plenty of stories from Mary Knight to look forward to.
Buy This Book
$15.99
plus shipping
By purchasing books through this website, you support our non-profit organization. World History Encyclopedia receives a small commission for each book sold through our affiliate partners.
About the Reviewer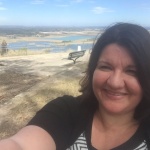 I am a History enthusiast and enjoy both non-fiction History reads and Historical fiction with a strong factual basis to it. As long as I'm learning, I'm always enjoying. I have a curious mind-set that likes to jump around time periods and places.