Server Costs Fundraiser 2023
Running a website with millions of readers every month is expensive. Not only do we pay for our servers, but also for related services such as our content delivery network, Google Workspace, email, and much more. We would much rather spend this money on producing more free history content for the world. Thank you for your help!
Review
| | |
| --- | --- |
| Rating: | |
| Title: | Dante: A Life |
| Author: | Barbero, Alessandro & Cameron, Allan |
| Audience: | General Public |
| Difficulty: | Easy |
| Publisher: | Pegasus Books |
| Published: | 2022 |
| Pages: | 352 |
"Dante: A Life" is a biography of Dante Alighieri, who is universally considered the "father" of Italian literature and best known for his poem "Divine Comedy," composed between 1308 and 1321. The author of this biography, Alessandro Barbero, paints an original portrait of Dante using aspects often forgotten by other scholars and compellingly describes the Italian political and cultural landscape between the 13th and the 14th centuries CE. The general public can enjoy this book greatly.
Writing a biography of Dante Alighieri is not an easy task even for the most talented historians. In narrating the life of the great Florentine poet, universally considered the initiator of Italian literature, scholars often excessively focus on the literary perspective and miss, or deal only superficially, other crucial aspects that forged Alighieri's personality, such as his family background, his political affiliation, and his ideology.
In his book, translated by Allan Cameron and originally published in Italian in 2021, the 700th anniversary of Alighieri's death, Alessandro Barbero is able to avoid these risks by writing a compelling and accurate profile of il Sommo Poeta, or "The Supreme Poet," as how the Italians call Dante.
The relaxed writing style in this book is Barbero's trademark.
What distinguishes Barbero's work from other books on Alighieri is the ability to investigate the intricate historical context in which he lived. A Florentine by birth, Dante had to navigate in the mists of an extremely complex era of political confrontation and cultural ferment. This was a world where the Italian city-states struggled between constant political conflict and a period of great artistic and literary creativity.
As a member of the so-called White Guelphs, an internal faction of the Guelph Party that ruled Florence at the time, Alighieri personally paid the price of his political ideas and, in 1302, was permanently exiled from his city, spending the remaining 20 years of his life outside Florence and dying in Ravenna in 1321.
In his biography, Barbero explores all these topics without being pedantic. Barbero also investigates Dante's friendships and relationships, such as his platonic love with Beatrice Portinari, the woman who will become his inspiring muse and appear in many of his literary masterpieces (including Divine Comedy). The fresh and readable style used by Barbero is a peculiarity that makes this book suited for the general public but not necessarily for connoisseurs of the Italian middle ages.
The relaxed writing style in this book is Barbero's trademark. As Professor of Medieval History at the University of Eastern Piedmont at Vercelli, he has indeed become the face of historical divulgation in Italy. Furthermore, he is also a gifted writer of numerous bestsellers in fiction and nonfiction.
Some details of Dante's life, especially the years of his exile when he traveled to numerous cities (Verona, Bologna, Padua, and Paris) are still debated by historians, so Barbero's style inevitably becomes sometimes more rigorous.
The chapters when he takes a more narrative approach, such as the very first chapter, in which he describes Alighieri's participation in the Battle of Campaldino as a young knight, are the most enjoyable parts of this biography.
To facilitate reading, the book is divided into 21 brief chapters that follow Dante's life in a strictly chronological order, exploring his personality from different perspectives and trying to paint a complete portrait of the man behind the Supreme Poet. By choosing this path, Barbero avoids dwelling too much on the analysis of Divine Comedy, which could have led his work into the realm of a "literary biography." Unfortunately, the book does not provide a map of Italy at the time, a feature that could have provided a deeper comprehension of the Italian political landscape, especially to international readers, during the first half of the 14th century. On the other hand, the glossary at the beginning of the volume helps to understand the specific terms present throughout the biography.
Enriched with a large bibliography, the book reveals a deep knowledge of Dante's life and times. It is highly recommended to everyone who wants to dive deep into the distant and fascinating world in which he lived.
Buy This Book
$30.88
free shipping worldwide
$18.49
plus shipping
By purchasing books through this website, you support our non-profit organization. World History Encyclopedia receives a small commission for each book sold through our affiliate partners.
About the Reviewer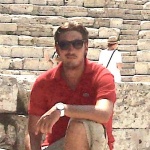 Massimo is a freelance journalist and history writer based in Italy. He's a contributor to several magazines of historical and scientific divulgation.
Cite This Work
APA Style
Manzo, M. (2022, December 21). Dante: A Life. World History Encyclopedia. Retrieved from https://www.worldhistory.org/review/318/dante-a-life/
Chicago Style
Manzo, Massimo. "Dante: A Life." World History Encyclopedia. Last modified December 21, 2022. https://www.worldhistory.org/review/318/dante-a-life/.
MLA Style
Manzo, Massimo. "Dante: A Life." World History Encyclopedia. World History Encyclopedia, 21 Dec 2022. Web. 04 Feb 2023.