Server Costs Fundraiser 2023
Running a website with millions of readers every month is expensive. Not only do we pay for our servers, but also for related services such as our content delivery network, Google Workspace, email, and much more. We would much rather spend this money on producing more free history content for the world. Thank you for your help!
Review
| | |
| --- | --- |
| Rating: | |
| Title: | Understanding Greek Vases: A Guide to Terms, Styles, and Techniques (Looking at Series) |
| Author: | Andrew J. Clark & Maya Elston & Mary Louise Hart |
| Publisher: | J. Paul Getty Museum |
| Published: | 2002 |
| Pages: | 176 |
If you are going to buy one book on Greek vases then this is the one to go for. Cheap in price but high in quality, this is a richly illustrated volume which through its easy to use A to Z format answers all the basic questions one might have about Greek pottery. Especially good on what different types of vessels existed and what they were actually used for, there is almost always a helpful photo to explain the text. To note is that the focus of this book is on pottery shapes, production methods and types of decoration rather than an analysis of the subject matter and imagery of the decoration (try J.Boardman's World of Art series for that).
The book begins with an historical overview of the evolution of Greek pottery which is followed by an A to Z section on the most influential painters and then the main section on a general A to Z. There is also a rather nice at-a-glance double spread on all the various pottery shapes, a selected bibliography and a brief index. A perfect companion for any museum visit which includes Greek pottery.
Buy This Book
$14.62
plus shipping
By purchasing books through this website, you support our non-profit organization. World History Encyclopedia receives a small commission for each book sold through our affiliate partners.
About the Reviewer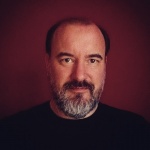 Mark is a full-time author, researcher, historian, and editor. Special interests include art, architecture, and discovering the ideas that all civilizations share. He holds an MA in Political Philosophy and is the WHE Publishing Director.