Review
| | |
| --- | --- |
| Rating: | |
| Title: | When Information Came of Age: Technologies of Knowledge in the Age of Reason and Revolution, 1700-1850 |
| Author: | Headrick, Daniel R. |
| Audience: | University |
| Difficulty: | Medium |
| Publisher: | Oxford University Press |
| Published: | 2002 |
| Pages: | 260 |
"When Information Came of Age" proposes a new starting point, 1700-1850, for the information revolution that ultimately led to the Internet. Concerning the development of science and sociology side by side, this book is worth reading for its interdisciplinary approach. Both scholars and the general public interested in the demand, supply, and the organization of knowledge in modernity will benefit from the book's philosophy on information history.
When Information Came of Age is a research monograph that looks at the history of information from a cultural and social perspective, rather than the typical journey through technological and hardware jargons. Before writing this book, Daniel R. Headrick, Professor of Social Science and History at Roosevelt University, researched mainly 19th-20th century communication history, but he successfully went further back in time to 1700-1850 to map out the social foundation that gave birth to our Internet. This book is concise and readable. The academic content and historical figures examined—such as Linnaeus or Denis Diderot—might gear more toward scholars. However, Headrick does his best to present history in a straightforward manner where the general public can enjoy learning the development of encyclopedias, printing presses, geographical maps, and postal networks like reading a novel.
In this book, Headrick proposes two things as the main causes behind the rapid development in information processing: curiosity and socio-political changes. Motivated by the Enlightenment,
the eighteenth and nineteenth centuries were characterized not only by a growing thirst for knowledge but also by a strong faith that more knowledge would lead to the betterment of humankind (12).
As for socio-political changes, Headrick's research draws from mainly European and United States history, especially primary sources from Britain and France. Events like the French Revolution, the independence of the United States, and the growth of population fueled scientists back then to develop new classification systems or communication networks.
HEADRICK'S PERSPECTIVE OF STUDYING HISTORY THROUGH HOW PEOPLE PRODUCED, DEFINED, AND UTILIZED INFORMATION IS WHAT MAKES HIS BOOK SPECIAL.
Headrick identifies five fields in which the information system has changed the most after 1700-1850. They are the organization of information, transformation/translation of information, display of information, storage of information, and communication of information. Headrick spends one chapter each on these five themes of advancements. The readers begin with the story of Linnaeus developing the biology taxonomy system that we still use today and Lavoisier creating the chemical compound naming system. Statistics is concerned next, where political arithmetic helped governments throughout Europe and the US to, for example, keep track of population. Maritime navigations—like those by James Cook—pushed for geographers to draw better maps. Vernacular languages' victory over Latin spurred dictionaries. Moving into the 1800s, political tension between the United States and Britain forced the Americans to build their own postal network, a revolutionary network that turned postal network's goal from carrying governmental communications to newspapers, pamphlets, and other media.
Headrick admits himself that he has to leave out certain important information developments in history, such as the classification systems for physics or geology. Compared to other books on information history, Headrick's is one of the few with a comparatively macrohistorical angle. If one is looking for the technological mechanics behind, say Linnaeus's classification system or the optic telegraph, Headrick's book is not for that. Nor should readers approach this book looking for new discoveries and detailed histories behind one specific technology. Headrick's perspective of studying history through how people produced, defined, and utilized information is what makes his book special.
When Information Came of Age might not cover the historical time period which Headrick is known for, yet the book continues his signature approach of a socio-political examination of history shown in his previous books. Headrick's straightforwardness in his narrative does not require a reader to possess too much background before approaching the book. Both scholars and the general public can learn from Headrick's smooth blending of sociology and science.
Buy This Book
$63.00
By purchasing books through this website, you support our non-profit organization. World History Encyclopedia receives a small commission for each book sold through our affiliate partners.
About the Reviewer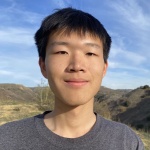 Zhihui Zou is affiliated to Orange County School of the Arts (Santa Ana, California, USA). His research mainly covers American history and the American West. He is currently World History Encyclopedia's book review editor.