Server Costs Fundraiser 2023
Running a website with millions of readers every month is expensive. Not only do we pay for our servers, but also for related services such as our content delivery network, Google Workspace, email, and much more. We would much rather spend this money on producing more free history content for the world. Thank you for your help!
Review
| | |
| --- | --- |
| Rating: | |
| Title: | How the Greeks Built Cities |
| Author: | Wycherley, R. E. |
| Audience: | University |
| Difficulty: | Medium |
| Publisher: | Anchor Books; Doubleday |
| Published: | 1969 |
How the Greeks Built Cities is a handy text that provides a survey of ancient Greek archaeological sites, deconstructing their many parts and how they functioned in everyday life. It is short, focused, and technical. I recommend this book to scholars seeking a richer understanding of Ancient Greece or looking to dip their toes into the world of archaeology and architecture. Written in 1949, it is what those in the field may call a classic.
How the Greeks Built Cities by R. E. Wycherley is a concise text examining the relationship between an ancient city's structure and its residents. Wycherley composes a recipe for an ancient Greek town, and each chapter covers a different aspect of the town in a wonderfully comprehensive look at ancient architecture. It serves as a handy guidebook for anyone interested in how ancient Greece would have looked.
Richard Ernst Wycherley was a classical archaeologist alive during the 20th century. Written in 1949, How the Greeks Built Cities was only one in his collection of books that pertained to classical archaeology, geography, architecture, and city planning. Wycherley references primarily Athens and mainland Greece. It is clear he has a preference for the mainland because he often defends their originality against the suggestion that their ideas may have been borrowed. This is not surprising considering his other books on Athenian excavations. Regardless, his work not only provides satisfactory coverage of a multitude of ancient sites but also holds up well despite its age.
How the Greeks Built Cities is like a mini-textbook, a source for urban life in antiquity.
Wycherley's audience for this text are students, scholars, and fans of Greek architecture. It is rich in context but does not always provide definitions for field-specific terminology and might be dry for young readers. The purpose of this work is not to entertain, but rather to educate and build on preexisting knowledge, avoiding the common pitfalls of more commercialized or dramatized works. How the Greeks Built Cities is like a mini-textbook, a source for urban life in antiquity.
As an archaeologist rather than a historian, Wycherley's approach to this text was archaeological. The chapters are organized by components of a standard Greek city. These are defined by what one would likely find while digging an ancient site, but recognition is given to components without enough uniformity to call 'standard'. Each one of the chapters includes a dense list of archaeological examples, complete with images, diagrams, and variations. Alongside the analyses of spatial reconstruction is the human aspect: how fountains were drunk out of, what events would be held in a Greek theatre, and how these factored into a cultural sense of Greekness. Beyond this wonderful blend of the physical and the social, this text's subject is strict. Roman expansions on older Greek sites are mentioned, but only by way of contrast to the city during the classical period. It is one of the many ways Wycherley stays concise, focused, and specific in this book compared to other works on ancient architecture.
I recommend this book to anyone who desires to view the ancient world with rich imagination. If you are a reader familiar with the subject matter but struggle to see the bustle of people within images of fallen columns, this book will rectify that. Additionally, if you are a reader who has visited ancient sites and wishes to decode more of their stony language, this book helps immensely in understanding more of what you are looking at. As someone with a very limited knowledge of architecture going in, I was able to quickly pick up on reading floor plans and recognizing buildings within ruins.
This book has helped close some of the gaps in my knowledge of the ancient world and has given me a more authentic impression of what classical Greece would have looked like, in addition to how it functioned. There are good reasons scholars keep reading How the Greeks Built Cities.
Buy This Book
$8.20
plus shipping
By purchasing books through this website, you support our non-profit organization. World History Encyclopedia receives a small commission for each book sold through our affiliate partners.
About the Reviewer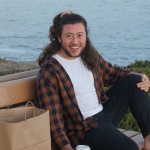 Matthew is a recent college graduate with a B.A. in History and a Teaching Credential, currently working in childcare. He enjoys art, dance, literature, and costuming from antiquity and hopes to study ancient history in graduate school.
Cite This Work
APA Style
Vivonia, M. (2021, July 07). How the Greeks Built Cities. World History Encyclopedia. Retrieved from https://www.worldhistory.org/review/246/how-the-greeks-built-cities/
Chicago Style
Vivonia, Matthew. "How the Greeks Built Cities." World History Encyclopedia. Last modified July 07, 2021. https://www.worldhistory.org/review/246/how-the-greeks-built-cities/.
MLA Style
Vivonia, Matthew. "How the Greeks Built Cities." World History Encyclopedia. World History Encyclopedia, 07 Jul 2021. Web. 05 Feb 2023.