Review
| | |
| --- | --- |
| Rating: | |
| Title: | What Is Paleolithic Art?: Cave Paintings and the Dawn of Human Creativity |
| Author: | Clottes, Jean & Martin, Oliver Y. & Martin, Robert D. |
| Audience: | General Public |
| Difficulty: | Medium |
| Publisher: | University of Chicago Press |
| Published: | 2016 |
| Pages: | 208 |
Clottes' book about prehistoric cave and wall art summarizes decades of his own research into the topic, and is both academically rigorous and relatively readable.
Clottes' book, translated from the French, introduces the reader to current issues in the study of parietal art, the technical term for prehistoric paintings found on walls both outside and in caves. One can imagine the difficulty studying these ancient works of art, full of animals, humans, geometric patterns, and more—but with no written sources helping scholars understand the world from which they emerge. Clottes, a senior scholar who has spent decades in this field, has argued for some time, with David Lewis-Williams, that insights from contemporary parietal art traditions and the people who practice and preserve them give helpful insight into the prehistoric sites. Specifically, he examines several theories of parietal art and argues that shamanic traditions are the key way to understand these prehistoric works.
Clottes bases this assertion not only on scholarship about religion, but also on his fieldwork travelling to communities still practicing parietal art, such as indigenous Australians and First Nations North Americans. A large portion of his book is devoted to his stories and images (sadly, black and white) of travelling to these regions and hearing from experts within these cultures about the milieu and creation of this art.
As a newcomer to parietal art, I would have liked a primer on the subject first, i.e. its most famous sites and so forth—which Clottes' book does not seem to intend to be. That said, he gives an insider's account into the scholarly community that studies this art and the divisions within that guild. His stories about travelling to living communities make this book come most alive. I would recommend this for university students and up.
Buy This Book
$18.00
By purchasing books through this website, you support our non-profit organization. World History Encyclopedia receives a small commission for each book sold through our affiliate partners.
About the Reviewer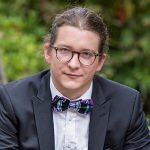 Jonathan is a graduate student studying the conversations between Abrahamic Scriptures at the Graduate Theological Union. Previously, he earned a BA in Classics and Religious Studies, for which he wrote a thesis on ancient Greek and Buddhist art.