Review
| | |
| --- | --- |
| Rating: | |
| Title: | |
| Author: | Anonymous |
| Audience: | High School |
| Difficulty: | Medium |
| Published: | 1970 |
I would definitely suggest this book for kids in high school and even young adults. This historical novel is a window into the daily life of ancient Egyptians and their slaves. It depicts how the Egyptians acted in battle and were able to conquer a number of other peoples. It also makes note of some of the deeper beliefs that the Egyptian priests held. The book also mentions the Old Testament Biblical figure Moses. The Cat of Bubastes was an interesting read.
The Cat of Bubastes: A Tale of Ancient Egypt was written by history novelist G. A. Henty and originally published in 1888 CE. Though the book was meant for people of a high school reading level, it is a rather sophisticated work of literature. I believe it could be understood and thoroughly enjoyed by any individuals age 13 and up. It takes place roughly around the 1200's BCE, and Henty constantly slips in historical facts and references throughout the 250+ pages of the book. He paints colorful images in the reader's mind, such as a battle scene early on in the novel, or the landscape of a home garden and pool where various Egyptian pets are contained.
In accordance with the title, the fact that cats were revered and worshiped by the ancient Egyptians is prevalent. The major Biblical figure Moses, who led the Israelites out of Egypt in the Old Testament, appears as well, though not as one of the main characters. Henty also brings up a point of a conspiracy among the Egyptian priesthood, the priestly knowledge that the gods they sacrificed to were not authentic. And yet the majority of the false priests continue to hide the truth from the public, although the conscience of one of the main characters, who is a priest, becomes troubled at this practice and priestly duty. Overall, The Cat of Bubastes is a very nice little read which appeals to a variety of interests.
About the Reviewer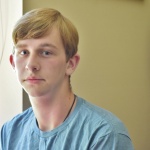 John Tuttle is a Catholic man working as a freelance writer, photographer, and history enthusiast. Based out of Illinois, he has been published on Ancient Origins, ZME Science, and War History Online.