Review
| | |
| --- | --- |
| Rating: | |
| Title: | The Food of Oman: Recipes and Stories from the Gateway to Arabia |
| Author: | Felicia Campbell & Ariana Lindquist & James Oseland |
| Publisher: | Andrews McMeel Publishing |
| Published: | 2015 |
| Pages: | 288 |
While most people think of Middle Eastern cuisine, images of "Persian," "Turkish," or "Lebanese" food immediately come to thought. Set between the crossroads of East Africa, South Asia, the Middle East, and the Spice Islands, the Sultanate of Oman offers something different and perhaps even unexpected. For thousands of years, what is present-day Oman was the eastern gateway to the Arabian Peninsula. As a result, Omani cuisine reflects the diversity of the wider Indian Ocean Basin and the Near East. The Food of Oman: Recipes and Stories from the Gateway of Arabia, by Felicia Campbell, is the first Omani cookbook available in English. Beautifully illustrated – 175 gorgeous photographs in all – and filled with lively anecdotes about Omani culture and traditions, The Food of Oman introduces readers to Omani cuisine and culture through 100 appetizing recipes.
What makes The Food of Oman a particular joy to read is due, in large part, to its layout. Campbell's title is thoughtfully and logically organized into three sections: the first section, "The Omani Pantry," familiarizes readers to the staples of Omani cooking, explaining where they can be purchased or procured in the West; the second section, "Omani Meals," presents recipes of Omani specialties, including stews, succulent barbeques, and spice-infused rice dishes in successive chapters; and finally, the third section, "Between Meals," shares tasty desserts, tangy beverages, and exotic breads. As Omani cuisine is so varied, there's bound to be something to intrigue each and every reader herein. (I was drawn to Omani drinks and teas, for example.)
Recipes and cooking instructions are clear, concise, and always accompanied by a large image of the dish itself. For more complicated recipes, like those involving the making of bread, images of gestures and hand movements are most welcome. Campbell often utilizes a dish's Arabic name - with the English set off in parenthesis - and establishes the tradition context in which every dish is served. Information pertaining to the cultural aspect of food receive their own pages; they never detract or interrupt the flow of content.
Other features in the publication include the following: a foreword; an introduction by Campbell; quick facts about modern Oman; a gorgeous map of Oman and its neighbors; two wonderfully written sections on Omani history and Muscat's food scene; an index; and author and artist biographies. There is additionally a weights and measurements conversion section for both imperial and metric forms, which is supremely useful.
Ancient History Encyclopedia recommends The Food of Oman to anyone interested in Oman, food history, Islamic history, and Arab culture.
Buy This Book
$63.06
plus shipping
By purchasing books through this website, you support our non-profit organization. World History Encyclopedia receives a small commission for each book sold through our affiliate partners.
About the Reviewer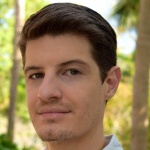 James is a writer and former Professor of History. He holds an MA in World History with a particular interest in cross-cultural exchange and world history. He is a co-founder of World History Encyclopedia and formerly was its Communications Director.