Review
| | |
| --- | --- |
| Rating: | |
| Title: | Archaeology Essentials: Theories, Methods, and Practice |
| Author: | Renfrew, Colin & Bahn, Paul |
| Publisher: | Thames & Hudson |
| Published: | 2015 |
| Pages: | 352 |
Archaeology Essentials: Theories, Methods, and Practice, already the most authoritative and accessible introduction in the academic market, has been updated with new discoveries and technological innovations, revised pedagogical features, and improved illustrations in its third edition. Authored by Colin Renfrew, Professor Emeritus of Archaeology and former Director of the McDonald Institute for Archaeological Research at the University of Cambridge, and Paul Bahn, a prehistorian and writer of archaeological papers, this new title will be found in many survey courses for its accessibility and attractive images.
Written for undergraduate students taking introductory level courses, Archaeology Essentials is rigorous without being over-technical and thorough without being overwhelming. While its geographical scope is "global" and thus ideally suited to new students, the text provides guidance for aspiring archaeologists in the form of compelling interviews with practicing archaeologists. No other book of this length can match its range of essential information and explanation. The jargon — employed in earlier editions — has been carefully reviewed and replaced.
Archaeology Essentials: Theories, Methods, and Practice was published by Thames & Hudson, 3 edition, on February 1, 2015. It's available in paperback contains 352 pages filled with numerous illustrations and diagrams.
Buy This Book
$39.95
plus shipping
By purchasing books through this website, you support our non-profit organization. World History Encyclopedia receives a small commission for each book sold through our affiliate partners.
About the Reviewer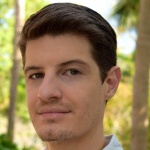 James is a writer and former Professor of History. He holds an MA in World History with a particular interest in cross-cultural exchange and world history. He is a co-founder of World History Encyclopedia and formerly was its Communications Director.