Review
| | |
| --- | --- |
| Rating: | |
| Title: | |
| Author: | Anonymous |
| Published: | 1970 |
Dubai is a city that elicits sharp opinions. While its shopping malls, glittering lights, luxury hotels and villas, and iconic futuristic architecture continue to attract large numbers of tourists and business investors, many others simply avoid Dubai and the UAE, convinced that it is nothing more than yet another mirage in the vast Arabian desert.
Beyond Dubai: Seeking Lost Cities in the Emirates, by David Millar, is difficult to categorize as it covers that which is ancient and modern, scientific and historic. It is certainly a "travel memoir," but the narration is not typical of that found in most travel literature; in truth, it is conversational tone with dashes of British humor. Millar studied archaeology and glaciology at the Universities of Bristol and Cambridge before becoming a science journalist and editor based in London. The allure of the oil sector brought him to Dubai, where he lived for over ten years, but it was the archaeology which captured his attention and the reason why he stayed.
Sixteen chapters detail his exploits and investigations, as he uncovers the UAE's prehistoric and ancient past with his girlfriend often in tow. Succinctly written in 295 pages (paperback edition), Millar tackles many topics and eras with peppery anecdotes, facts, and figures. A constant variable that flows through Beyond Dubai is the juxtaposition of the UAE's past with its glitzy, capitalistic present.
Although Millar's book is a lighthearted and accessible read, it's clear that Millar's fascination for the archaeology of the Emirates and Arabian Peninsula is genuine and palpable; this what makes the book even more pleasurable to read. (How many people know, for example, that the Arabian Gulf or "Persian Gulf" is actually a very recent feature, only formed around six to eight thousand years ago when sea levels rose at the end of the last ice age?)
While certainly not academic in tone or its analysis of archaeological sites, Beyond Dubai succeeds in placing the UAE on the map for a new and surprising reason.
Buy This Book
By purchasing books through this website, you support our non-profit organization. World History Encyclopedia receives a small commission for each book sold through our affiliate partners.
About the Reviewer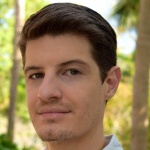 James is a writer and former Professor of History. He holds an MA in World History with a particular interest in cross-cultural exchange and world history. He is a co-founder of World History Encyclopedia and formerly was its Communications Director.