In this pack, you will find four lesson plans about feudal Japan, including activities, assignments, homework, and keys (all suitable for online teaching), as well as:
Multiple choice quiz questions in an excel format
Glossary of keywords and concepts in an excel format
Timeline with related activity
Open questions adaptable for debates, presentations and essays
Recommended resources to provide you and your students with a comprehensive list of trustworthy references (includes all media types: videos, texts, primary resources, maps, podcasts, 3D models, etc.).
Your 4 lesson plans will allow you to cover the following topics for medieval Japan: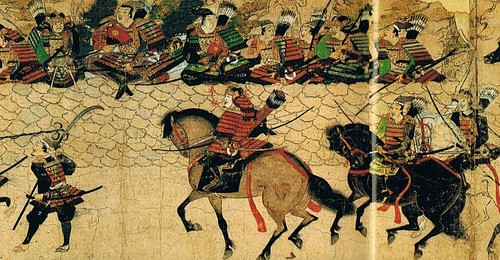 All our education material is varied and built to develop middle and high-school students' skills to succeed in social studies.
You will also find several alternatives in the lesson plans to allow for differentiation and adaptation to your students' level of ability.
We would like to thank the Great Britain Sasakawa Foundation very much for giving us the opportunity to develop this resource.
We are a non-profit organization and it is one of our goals to provide quality material to teachers by building engaging courses and finding reliable sources.
If you want to join our team of volunteers and help us create great resources, please contact us.