American Revolution Fundraiser
We are raising funds to create the American Revolution section of our free encyclopedia. Become a part of our educational mission and help us share this pivotal chapter in American democracy and world history with readers worldwide!
Illustration
About the Author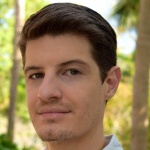 James is a writer and former Professor of History. He holds an MA in World History with a particular interest in cross-cultural exchange and world history. He is a co-founder of World History Encyclopedia and formerly was its Communications Director.
Cite This Work
Chicago Style
Wiener, James Blake. "Fragments of Two Seated Figures from Mali." World History Encyclopedia. Last modified October 13, 2017. https://www.worldhistory.org/image/7432/fragments-of-two-seated-figures-from-mali/.