American Revolution Fundraiser
We are raising funds to create the American Revolution section of our free encyclopedia. Become a part of our educational mission and help us share this pivotal chapter in American democracy and world history with readers worldwide!
Illustration
About the Author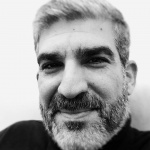 Associate Professor of Neurology and lover of the Cradle of Civilization, Mesopotamia. I'm very interested in Mesopotamian history and always try to take photos of archaeological sites and artifacts in museums, both in Iraq and around the world.
Cite This Work
Chicago Style
Amin, Osama Shukir Muhammed. "Nimrud Ivory Plaque of a Stylized Palm Tree." World History Encyclopedia. Last modified September 08, 2016. https://www.worldhistory.org/image/5649/nimrud-ivory-plaque-of-a-stylized-palm-tree/.