Translation Fundraiser
Our vision: Free history education for everyone in the world, in every language. That's a lofty goal indeed, but that won't stop us from working towards it. To get there we need to translate... a lot! Please donate today and help us make a truly global impact. Thank you very much!
Illustration
Send to Google Classroom:
About the Author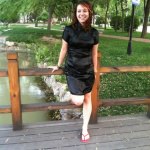 Emily Mark studied history and philosophy at Tianjin University, China and English at SUNY New Paltz, NY. She has published historical essays and poetry. Her travel writing debuts in Timeless Travels Magazine. She graduated from SUNY Delhi in 2018.