Illustration
Send to Google Classroom:
About the Author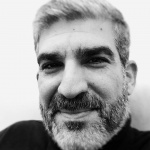 Associate Professor of Neurology and lover of the Cradle of Civilization, Mesopotamia. I'm very interested in Mesopotamian history and always try to take photos of archaeological sites and artifacts in museums, both in Iraq and around the world.
Cite This Work
Chicago Style
Amin, Osama Shukir Muhammed. "Egpytian Stela of the Nile-Flood god Hapy." World History Encyclopedia. Last modified March 21, 2016. https://www.worldhistory.org/image/4698/egpytian-stela-of-the-nile-flood-god-hapy/.