American Revolution Fundraiser
We are raising funds to create the American Revolution section of our free encyclopedia. Become a part of our educational mission and help us share this pivotal chapter in American democracy and world history with readers worldwide!
Illustration
About the Author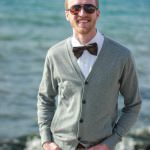 In university Ronnie concentrated his studies on the Greco-Roman world while writing his senior thesis on the Reformation. He has studied Koine Greek and Hebrew at the masters level, and is currently studying Turkish.