Illustration
Send to Google Classroom:
About the Author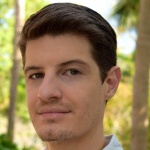 James is a writer and former Professor of History. He holds an MA in World History with a particular interest in cross-cultural exchange and world history. He is a co-founder of World History Encyclopedia and formerly was its Communications Director.
Cite This Work
Chicago Style
Wiener, James Blake. "Torii Gate at Meiji Jingu Shrine in Tokyo." World History Encyclopedia. Last modified January 11, 2018. https://www.worldhistory.org/image/7901/torii-gate-at-meiji-jingu-shrine-in-tokyo/.