Server Costs Fundraiser 2021
Please help us pay for the servers and web services required to operate our non-profit organization's website. Any donation helps, no matter how small: If every visitor were to give only $1 we would be fully funded within a day.
Donate Now
Illustration
Send to Google Classroom:
About the Author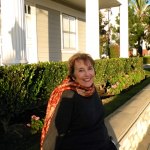 I am a former college professor and Fellow of the American Academy in Rome, 1997.
Cite This Work
Chicago Style
L'hoir, Francesca Santoro. "The Columbarium at the Villa Wolkonsky, Rome." World History Encyclopedia. Last modified October 25, 2014. https://www.worldhistory.org/image/3177/the-columbarium-at-the-villa-wolkonsky-rome/.