American Revolution Fundraiser
We are raising funds to create the American Revolution section of our free encyclopedia. Become a part of our educational mission and help us share this pivotal chapter in American democracy and world history with readers worldwide!
Illustration
About the Author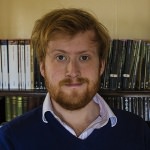 James' main area of research is ancient Greek music, but he has general interests in mythology, religion, and art & archaeology. A self-confessed philhellene, James keeps at least one eye on the Roman pie.
Cite This Work
Chicago Style
Lloyd, James. "Apollo, detail from NAM, Athens, 215.." World History Encyclopedia. Last modified June 18, 2014. https://www.worldhistory.org/image/2698/apollo-detail-from-nam-athens-215/.