Navigation
Biography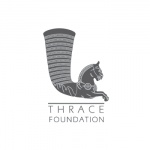 The Thrace Foundation is a non-governmental organization.

A major part of the Foundation's activity is the promotion and preservation of cultural valuables, part of the world cultural and historical heritage. Since the moment of its establishment in 2004 by Mr Vassil Bojkov, it occupies an active position in the processes of organizing and supporting the preservation of cultural values that are part of the Balkan and world history.

The Thrace Foundation supports institutions and individuals committed to studying and preservation of the cultural-historical heritage.

The Thrace Foundation collaborates with government and non-government organizations, educational and scientific institutions.

At the beginning of 2018, we took part in the #EuropeForCulture initiative with the special project "The Golden Fleece. The Quest of the Argonauts" which took part at the National Gallery - The Palace in Sofia, Bulgaria.
Analytics
10,939 pageviews on this user's contributions