Navigation
Biography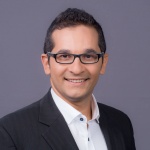 Jeremy is a corporate and commercial lawyer at Epstein Rosenblum Maoz (ERM) based in Tel Aviv. Jeremy was born in Paris, raised in London and has lived in the UK, France, Italy, US and Israel. Jeremy who is admitted as a lawyer in Israel, England, and Wales as well as New York, specialises in international corporate and commercial transactions acting for Israeli and international clients on in-bound and out-bound mergers & acquisition, high tech investments, bank and project finance transactions, for clients ranging from pre-incorporation start-ups to some of the largest multi-national corporations and banks around the world.

In addition to his legal work, Jeremy is one of the organisers of LGBTech, a professional networking group for members and friends of the LGBT+ community in the Tel Aviv area and founded the Israel Diversity Standard – a benchmark for LGBT+ inclusivity in Israeli business.

Jeremy graduated from Christ Church, Oxford University, with a degree in 'law with law studies in Europe', including a year of study at the Universita degli Studi di Siena, Italy, earned a commendation in the legal practice course at the College of Law in London and speaks several languages including fluent English, Hebrew and French.