Navigation
Biography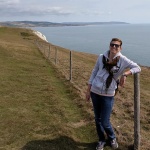 Hello there! My name is Emily Richardson, I am 27 years old and I am currently in my final year of study for a Bachelors degree in Archaeology with the University of Leicester (UK) through their Distance Learning Program.
I have always loved History and learning of the past, this is how I became interested in Archaeology as it is a unique field in which one can 'dig' into the past, to find 'tangible' associations of history.
The best way for understanding the systems, cultures and functions of society today, is to learn how these aspects came to be, where did they come from or what circumstances made it so. History is a burgeouning resource of tale, teaching and thought that follows the passing of time.
Analytics
3,420 pageviews on this user's contributions