Navigation
Biography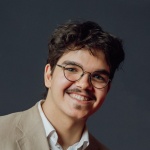 I'm a Portuguese Arts student from Porto. I'm keen on History, Politics and Aesthetics. I translate articles because I think that knowledge should be free and accessible to everyone no matter the religion, language, country, ethnicity, gender, etc.
I always have been curious about the world, about our cultures as human beings and as societies trough history.
I'm fluent in Portuguese and English and can understand Spanish, French and Italian.
Analytics
549 pageviews on this user's contributions