Navigation
Biography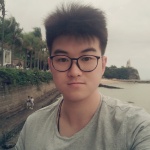 Zhaoyu Yan (David) is a graduate student-to-be in Jewish Studies at the Hebrew University of Jerusalem, Israel.

Born in Xi'an, the most historical old-capital city of China, and influenced by his grandfather, a professor in history, David showed his particular interest in ancient civilizations at middle-school age.

During the time studying classical philology in Renmin University of China, he read more than 1,000 books in classical literature, political philosophy, comparative religious studies and thelogy. without saying Classical Chinese texts and Sinology. Some of his favourite writers are Thucydides, Plato, Paul, John Chrysostem, Tu Fu, Eric Voegelin and Heinrich Winkler.

He can read Greek, Latin and Hebrew to varying degrees, as well as learning French, German and Korean. He also hopes to master Akkadian cuneiform in the near future.

He has broad interests in Eurasian civilisations, particularly the Ancient Near East and the communications between ancient Chinese and others. In his coming graduate studies, he inclined to to explore the form of Judaic monotheism among the background of neighbouring cultures like Canaan and Assyria.

He likes travel around for historical ruins, archaeological parks and museums. He has been to many places in East Asia, including Korea, Japan, Vietnam, and 29 provinces of all 31 in China. His favourite city for now is Busan.
Analytics
604 pageviews on this user's contributions