Review
| | |
| --- | --- |
| Rating: | |
| Title: | Delights from the Garden of Eden: A Cookbook and History of the Iraqi Cuisine, Second Edition |
| Author: | Nawal Nasrallah |
| Publisher: | Equinox Publishing Limited |
| Published: | 2011 |
| Pages: | 574 |
Delights from the Garden of Eden: A Cookbook and History of the Iraqi Cuisine, by Dr. Nawal Nasrallah — a former professor of English at the Universitiy of Baghdad and the University of Mosul — is a fine introduction to the history and diversity of Iraqi cuisine. Lavishly illustrated, supremely informative, and deeply personal, Narallah's publication is far more than an average cookbook or culinary history; instead, it's an adventurous exploration of Iraq's colorful past through food history. This title is unique in not only its breadth – Nasrallah covers everything from exotic ancient desserts to refreshing medieval beverages – but also the way in which recipes are presented in tandem with a sociocultural and historical context.
Divided into 20 thematic chapters, Delights from the Garden of Eden emphasizes the range of Iraqi cuisine, from soups and spiced salads, to breads and bean dishes. Nasrallah frames each recipe in the publication with extensive historical, cultural, and personal narration. Quite often, Nasrallah directly quotes ancient and medieval texts, offering her own assessments and opinions as to the origins of particular dishes. (It should also be noted that throughout Delights from the Garden of Eden, the author periodically mentions other cookbooks, which is most useful to the specialist.) Intimate anecdotes and curious snippets of historical fact do not detract from the reading experience; on the contrary, they augment it, making this title a pleasure to read. Recipe instructions are easy to follow even for the novice; additionally, in almost all the recipes, weights and measurements are provided in both imperial and metric forms. Ingredients are listed first, followed by cooking instructions. Thankfully, photographs accompany many recipes, so the reader has a good idea of what the final result ought to look like.
As we read through Delights from the Garden of Eden, we were surprised by how accessible Iraqi cuisine is to the average individual by virtue of ingredients and the relative ease of preparation. Many readers may be surprised by the degree to which modern Iraqi cuisine has retained its ancient Mesopotamian roots; from delicious breads to tasty stews, sweet layered cakes and to grilled kebabs, Nasrallah proves with the authority of a chef and academic that the culinary history of Iraq reflects the palates of successive ancient civilizations. Delights from the Garden of Eden is interspersed with original illustrations by modern artists, pictures of ancient artifacts, medieval miniatures, and photographs of 100 dishes. In truth, we have not encountered a more visually attractive cookbook.
Other features in the publication include the following: a preface; a three part introduction to ancient, medieval, and modern Iraqi cuisine; a very informative section on menus and manners in Iraqi history; an invaluable glossary of terms; illustration credits; a work cited section with references to ancient, medieval and modern works in Arabic and English; and detailed indexes of food and ingredients from ancient, medieval, and Ottoman times. There is additionally a name and subject index for ease of reference.
Ancient History Encyclopedia recommends Delights from the Garden of Eden to anyone interested in Iraq, food history, ancient history, medieval history, Islamic history, and Arab culture. This volume has been published in English through Equinox Publishing in the United States, and it is currently available for $49.95 in hardcover. It is 574 pages in length.
Buy This Book
By purchasing books through this website, you support our non-profit organization. World History Encyclopedia receives a small commission for each book sold through our affiliate partners.
About the Reviewer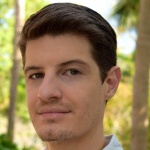 James is a writer and former Professor of History. He holds an MA in World History with a particular interest in cross-cultural exchange and world history. He is a co-founder of World History Encyclopedia and formerly was its Communications Director.