Review
| | |
| --- | --- |
| Rating: | |
| Title: | The Oxford Handbook of Warfare in the Classical World (Oxford Handbooks) |
| Author: | Campbell, Brian & Tritle, Lawrence A. |
| Publisher: | Oxford University Press |
| Published: | 2013 |
| Pages: | 840 |
The Oxford Handbook of Warfare in the Classical World has a hefty price tag but as a compendium of stand alone chapters, each written by an expert in their respective field, the information packed within its 900-odd pages offers good value for money. Compiled for an academic audience in mind, it is, nevertheless, of great interest to the general reader as the information is always presented in an accessible manner. This is not a book for beginners on the topic but neither is an extensive knowledge of the period required before reading.
Dealing with all facets of warfare in ancient Rome and Greece there are, by way of introduction, the standard overview chapters covering the general military history of these two great civilizations. The main body of the book covers individual aspects of warfare such as cavalry, navies, weapons, armour, logistics, strategies and sieges, each handily split into two parts - first Greece, then Rome. Amongst these chapters are some less obvious topics like discipline, mercenaries, medical treatment, military intelligence, and rituals. The next section of the book then looks at some of their great enemies - the Persians for the Greeks and the Germanic tribes and Sassanid empire for the Romans. Finally, the volume concludes with a batch of individual in-depth case studies such as the Peloponnesian War, the Battle of Leuctra, and the Second Punic War.
Each chapter has an extensive bibliography and there is also a good index. There is only a smattering of black and white images and a few more maps would have been helpful to orientate the reader, as would have diagrams of battle formations etc. In summary, this is an excellent and comprehensive overview of Greek and Roman warfare with fascinating insights rarely found in other such general works. Highly recommended.
Buy This Book
$327.56
plus shipping
By purchasing books through this website, you support our non-profit organization. World History Encyclopedia receives a small commission for each book sold through our affiliate partners.
About the Reviewer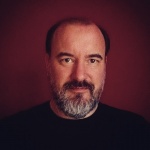 Mark is a full-time author, researcher, historian, and editor. Special interests include art, architecture, and discovering the ideas that all civilizations share. He holds an MA in Political Philosophy and is the WHE Publishing Director.