Review
| | |
| --- | --- |
| Title: | The City of Akhenaten and Nefertiti: Amarna and Its People (New Aspects of Antiquity) |
| Author: | Kemp, Barry |
| Publisher: | Thames & Hudson |
| Published: | 2014 |
| Pages: | 320 |
The City of Akhenaten and Nefertiti: Amarna and Its People, by Dr. Barry Kemp — Emeritus Professor of Egyptology at Cambridge University and the director of the Amarna Project — is undoubtedly the most comprehensive source on the mysterious ancient city of Tell el-Amarna, Egypt (known also the modern name of "Amarna"). Amarna was the former capital of the heretic pharaoh Akhenaten and his wife, Nefertiti, and was occupied for about twenty years the latter half of the Eighteenth Dynasty. Kemp's book is the culmination of over thirty-five years of scholarship and archaeological work: it will not disappoint readers interested in Amarna Period.
Those who read The City of Akhenaten and Nefertiti are provided with rare glimpses of everyday life in the 'city of Akhetaten', while it was Egypt's capital in the fourteenth century BCE. In only 320 pages and nine chapters, Kemp is able to present a series of thorough analyses on everything from the stone and timber used in Amarna's construction to communal feasting, "the smell of the air" in the city to urban demographics. Additionally, topics such as the display of material wealth, cemeteries within the city, and items of foreign origin also receive consideration. Kemp's meticulous examination taps the pulse of ancient Egyptian urban life.
This title is a pioneering compendium because of the insights afforded by Kemp: the range of new perspectives will stimulate readers, and Kemp's differentiation between his scholarly opinion and the truths revealed by archaeological excavation is refreshing. While Akhenaten may have dispelled the ancient Egyptian religion in favor of the sole worship of the sun-disk god, Aten, Kemp's investigation of evidence shows us that many of Amarna's inhabitants retained their old beliefs and practices, despite close proximity to their pharaoh. As royal artists experimented with new designs and engineers constructed palaces of immense beauty, life for commoners was harsh and many suffered from malnutrition.
Several of Amarna's prominent citizens receive their due in The City of Akhenaten and Nefertiti: Akhenaten's chief vizier, Nakht; the general, Ramose; the high priest of Aten, Panehsy; and arguably the most famous sculptor of the ancient world, Thutmose. We were a bit surprised that Akhenaten and his family received far less attention in this publication, but this minor quibble does not detract from the information imparted on other subjects.
Kemp's style of writing is accessible but analytical, and the 287 illustrations, of which 53 are in color, serve in contextualizing the more technical details presented in this publication. The book's illustrations — whether reconstructions or photographs— are exceptionally well referenced and visually striking. Aside from the drawings, diagrams, and photographs, we also appreciated the maps and the timeline presented in chronology section.
Other sections in this title include an author's prologue, an acknowledgement section, an introduction to the city of Amarna, a set of explanatory notes and "cast of characters" section, an index, sources of illustrations, and a special section on visiting Amarna. The notes and further reading sections are of special interest to the researcher: this is an excellent place to find complimentary titles.
The Ancient History Encyclopedia highly recommends this title to Egyptologists, those interested in urban history, and those interested in ancient art history. This is one of the most enriching books we have had the privilege of reading in quite some time.
This volume has been published in English through Thames & Hudson in the United States and is currently available for $29.95 in paperback.
About the Reviewer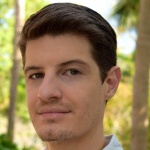 James is a writer and former Professor of History. He holds an MA in World History with a particular interest in cross-cultural exchange and world history. He is a co-founder of World History Encyclopedia and formerly was its Communications Director.