Server Costs Fundraiser 2023
Running a website with millions of readers every month is expensive. Not only do we pay for our servers, but also for related services such as our content delivery network, Google Workspace, email, and much more. We would much rather spend this money on producing more free history content for the world. Thank you for your help!
Review
| | |
| --- | --- |
| Rating: | |
| Title: | Ancient Greek Warship: 500–322 BC (New Vanguard) |
| Author: | Fields, Nic & Bull, Peter |
| Publisher: | Osprey Publishing |
| Published: | 2007 |
| Pages: | 48 |
Another fine Osprey book covering ancient greek warships from 500-322BC with sections on origins, design, construction, crew, armament and tactics, the Athenian navy, key battles, and the Olympias modern reconstruction project. A mix of colour reconstruction illustrations and colour and black and white photos enrich this volume and include depictions in greek art - pottery and sculpture - and geographical locations and close-up details of the Olympias - a full scale, working reconstruction of an Athenian 4th century BC trireme. The only negative is at less than fifty pages, the reader is left wanting more.
Buy This Book
$20.26
free shipping worldwide
$19.00
plus shipping
By purchasing books through this website, you support our non-profit organization. World History Encyclopedia receives a small commission for each book sold through our affiliate partners.
About the Reviewer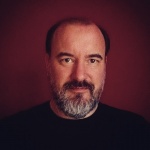 Mark is a full-time author, researcher, historian, and editor. Special interests include art, architecture, and discovering the ideas that all civilizations share. He holds an MA in Political Philosophy and is the WHE Publishing Director.