Review
| | |
| --- | --- |
| Rating: | |
| Title: | A Nation So Conceived: Abraham Lincoln and the Paradox of Democratic Sovereignty (Constitutional Thinking) |
| Author: | Zuckert, Michael P. |
| Audience: | Professional |
| Difficulty: | Hard |
| Publisher: | University Press of Kansas |
| Published: | 2022 |
| Pages: | 416 |
Michael Zuckert's "A Nation So Conceived: Abraham Lincoln and the Paradox of Democratic Sovereignty" presents an image of the 16th President of the United States as he tries to wade the political waters of a nation feuding with itself over the issue of slavery. Scholars and avid readers of Lincoln will find an appreciation for Zuckert's attention to detail and the depth of his analysis.
Michael Zuckert, the Nancy R. Dreux Professor Emeritus of Political Science at the University of Notre Dame, has included his analysis of some of Lincoln's mostly noteworthy speeches, such as the House Divided Speech and both inaugural addresses, while also giving readers a chance to understand the extent of Lincoln's thought more holistically through lesser-known works like his address to the Washingtonian Temperance Society in 1842. This is not to say that Zuckert presents a series of seemingly unrelated essays that lack a central theme.
Zuckert takes a fine comb to Lincoln's words.
The theme, indicated in the title, is that of democratic sovereignty and Lincoln's struggle to fulfill the vision of the Founders. What does Zuckert mean by democratic sovereignty? In his words, "applied to communities of men, self–government is democratic sovereignty." Zuckert distinguishes it from a popularized theory of self–government during Lincoln's time: popular sovereignty.
Popular sovereignty came to be associated most notably with one of Lincoln's contemporaries, Stephen A. Douglas. Douglas, a political rival of Lincoln's, presented popular sovereignty to a nation embroiled in a sectional crisis through his 1854 Kansas–Nebraska Act. Douglas' popular sovereignty is the antidote to the sectional crisis by letting white residents of the territories decide for themselves whether to allow slavery. Douglas is on record numerous times as not caring how residents decide, so long as they make a decision.
Zuckert's comparison between democratic sovereignty and popular sovereignty is great reading material for university-level American history and political science courses. Popular sovereignty does not have a moral foundation, "the voice of the people becomes literally the voice of God, or perhaps more accurately, replaces the voice of God." The book connects Lincoln's concern over this with Alexis de Tocqueville's warning of the tyranny of the majority in Democracy in America. By giving people's voices total and unquestioned control over the country's operations, Lincoln feared it could threaten "the longevity as well as the moral acceptability of the regime."
We can regard popular sovereignty as self–government, but a process without standing beyond the people's will. For Lincoln, this notion has no higher set of ideals; the people are unmatched in saying what is right and wrong. The nation's principles since its inception could be ignored. Democratic sovereignty adheres to the will of the Founders. This type of self-government relies on foundations and certain political conceptual frameworks, such as all men are created equal, that could not be changed simply due to people's will. Democratic sovereignty is a tool built by and rooted in history that Lincoln sought to employ to bring an end to slavery.
While primarily focusing on Lincoln's words, Zuckert does choose to employ a table that gives a percentage-based likelihood of secession in the southern states in the 1860s. The percentage of the votes for the southern Democrat choice, John Breckenridge, is compared to aggregated votes for the pro-Union choices Stephen Douglas and John Bell. This is done to provide readers with a more accurate picture of secessionist sentiment in the South. Secession was not just a threat from the Southern elite but a notion that the public took to the polls when voting for Breckenridge.
Readers interested in a recent biographical work on Lincoln with a scope outside of his presidency should refer to works like Jon Meacham's And There Was Light: Abraham Lincoln and the American Struggle (2022).
A Nation So Conceived should not be considered an introductory text to Lincoln. Zuckert takes a fine comb to Lincoln's words and presents an analysis that will give those already familiar with Lincoln's life and career a better appreciation for the development of his political thought.
About the Reviewer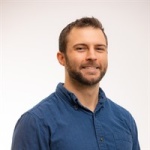 Sam Short is an Instructor of History with Motlow State Community College in Smyrna, Tennessee.