Review
| | |
| --- | --- |
| Rating: | |
| Title: | Fatal Revolutions (Published by the Omohundro Institute of Early American History and Culture and the University of North Carolina Press) |
| Author: | Iannini, Christopher P. |
| Audience: | Professional |
| Difficulty: | Hard |
| Publisher: | The University of North Carolina Press |
| Published: | 2022 |
| Pages: | 320 |
Christopher Iannini's book is excellent for well-versed readers in the history of slavery, literature, and natural science. Arguing that two major transformations took place in the 18th century, the rise of the plantation and the rise of natural history, he continues his argument to say these were inextricably linked. In two parts, this book uses primary sources from several natural history writers of the time.
Christopher Iannini's Fatal Revolutions: Natural History, West Indian Slavery, and the Routes of American Literature successfully ties seemingly disparate themes of slavery, American literature, and natural history together. By focusing on primary sources such as Hans Sloane's Voyage to the Islands Madera, Barbados, Nieves, S. Christophers and Jamaica (1707) as well as Mark Catesby's Natural History of Carolina, Florida, and the Bahama Islands (1731), Iannini weaves together the trajectory of natural history and American literature with slavery. He posits that two major transformations took place in the 18th-century Atlantic world: the rise of the West Indian plantation that fueled the commercial empires of several European countries and the rise of natural history as a scientific discipline. He argues, then, that these transformations were linked together and created the conditions for what he calls "the practice of letters," or all forms of literary conventions.
This book appears to be a culmination of Iannini's prowess for literary analysis and historical examination.
The book is bisected into two parts. The first part is a discussion of the nature of slavery and the two most popular contemporary natural history texts. The second portion contends with the consequences of Sloane and Catesby's work on other natural history writers and thinkers in the early United States. Looking at the first section of Iannini's book, we see a full display of his literary and analytical dexterity. Relying on scholarship from art historians, such as Kay Dian Kriz, Iannini debates with what he calls the early modern emblem, a representational device that combines, in Sloane's case, images with their labels and linguistic descriptions. A particularly noteworthy inclusion in the book's first section is Iannini's analysis of Sloane's thoughts on deaths in the Greater Caribbean. He then connects this to temporality and power.
Between the two sections are beautiful colored illustrations from Sloane's Voyage to Jamaica. One such illustration is also used as this book's cover. In addition, there are images throughout the book. The book's second section examines natural history writers and thinkers by looking at four American naturalists - J. Hector St. John de Crèvecoeur, William Bartram, Thomas Jefferson, and John James Audubon - and their creation of a new literary genre through the use of Caribbean case studies.
Christopher Iannini is currently Associate Professor of English at Rutgers University, specializing in American literature. While Fatal Revolutions is his first book, he has several other publications that merge history together with literature on the topic of the Greater Caribbean, slavery, and natural history. This book appears to be a culmination of Iannini's prowess for literary analysis and historical examination.
Utilizing many jargons and prose, the book is certainly for a more educated readership. While it is well-written and thoroughly conceived, this does make it mildly inaccessible to a beginner in history or literature. I would recommend this book to scholars who are already well-versed in the history of natural science, literature, or slavery and are looking to expand their knowledge into new connections with other fields. Another downside of this book is the lack of a bibliography, though this is made up somewhat by the extensive footnotes. Overall, Fatal Revolutions is an excellent book that combines the history of slavery in the Greater Caribbean with the inception of the genre of natural history in this region.
Buy This Book
$34.95
By purchasing books through this website, you support our non-profit organization. World History Encyclopedia receives a small commission for each book sold through our affiliate partners.
About the Reviewer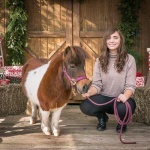 Chayyim Holtkamp (she/her or they/them) is a current graduate student at the Citadel in the M, Ed. Higher Education Leadership program. She recently graduated from the College of Charleston and the Citadel's MA History program.