Review
| | |
| --- | --- |
| Rating: | |
| Title: | The Complete Temples of Ancient Egypt |
| Author: | Wilkinson, Richard H. |
| Audience: | University |
| Difficulty: | Medium |
| Publisher: | Thames & Hudson |
| Published: | 2017 |
| Pages: | 256 |
A comprehensive survey of all Egypt's temples, from Luxor and Karnak to those in the delta, oases, and Nubia. It traces the processes of building and decorating, how they functioned, and what happened when they were robbed and desecrated. It also discusses the Egyptian pantheon, rites, and festivals.
The Complete Temples of Ancient Egypt by Richard H. Wilkinson surveys the spectrum of ancient Egyptian religious architecture from the genesis of written records through the reign of Emperor Hadrian (r. 117-138 CE). Concisely written and lavishly illustrated, Wilkinson's new text in encyclopedic form scrutinizes and elucidates nearly every aspect of ancient Egyptian temple design, construction, decor, and use.
In five chapters and only 256 pages, Wilkinson tackles four specific topics in successive chapters before providing details on the vast majority of Egypt's surviving temples: 'House of Eternity,' which examines the origins in addition to the decline and rediscovery of Egyptian temple architecture; 'Buildings Fit for Gods,' which traces the construction, growth, and changes of ancient Egyptian temples across time and space; 'Worlds within Worlds,' which underscores the various parts of the ancient Egyptian temple, and delineates their many uses and meanings; and 'Between Heaven and Earth,' which delves into the multifaceted religious functions of the temples themselves. The fifth and final chapter - 'Temples of Gods and Kings' - functions as a visual and textual journey up the Nile River in which Wilkinson introduces the surviving ancient temples from the Mediterranean coast to Gebel Barkal. An additional section covers those temples located in oases and outposts along Egypt's periphery.
Of the five chapters, Wilkinson's accessible style and thorough expertise in his topic are most evident in Chapter 3. Herein, the readers discover that every temple in ancient Egypt was divided into zones of increasing sacredness, some of which could only be entered by the pharaoh or the high priest at certain times of the year. Ancillary space was ample: magazines and stores, gardens and lakes, schools and libraries, as well as administrative chambers were common and decorated sumptuously. A special and handy subsection in the third chapter differentiates the great variety of column capitals that were used in ancient Egypt, and Wilkinson even lists the sizes and dimensions of sacred lakes found within the largest temples. The heart of The Complete Temples of Ancient Egypt lies in the fifth chapter, one which takes up more than half of the book, and it is this chapter that will be of greatest interest to readers. Wilkinson traverses up the Nile River, introducing us to the grandest of ancient Egyptian temples and some lesser-known gems like Naukratis, El Ashmunein (Hermopolis), Kom el-Ahmar (Hierakonpolis), and Serabit el Kahdim. Gorgeous illustrations and carefully rendered diagrams in neat scale accompany Wilkinson's engaging commentary.
The Complete Temples of Ancient Egypt has full-page maps of Egypt's diverse land and terrain, a short introduction, an epilogue focused on the conservation of the temples, a list of further titles in English, French, and German, credits for illustrations, an acknowledgment section, and an index. A most welcome surprise is Wilkinson's inclusion of a 'Visiting the Temples' chapter, which offers some general recommendations that can be taken into consideration when visiting key sites. The chronology of "temple builders," located in the front of the book is quite useful too. The quality of images in this title is splendid; of the 535 illustrations found in The Complete Temples of Ancient Egypt, 173 are in color.
Ancient History Encyclopedia (AHE) recommends this book to anyone interested or with a background in ancient Egypt, architecture, cultural studies, and art history. An exquisite and utilitarian reference, The Complete Temples of Ancient Egypt is moreover suited for university courses in Egyptology.
Buy This Book
$22.82
plus shipping
By purchasing books through this website, you support our non-profit organization. World History Encyclopedia receives a small commission for each book sold through our affiliate partners.
About the Reviewer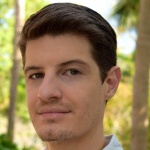 James is a writer and former Professor of History. He holds an MA in World History with a particular interest in cross-cultural exchange and world history. He is a co-founder of World History Encyclopedia and formerly was its Communications Director.
Cite This Work
APA Style
Wiener, J. B. (2017, October 03). The Complete Temples of Ancient Egypt. World History Encyclopedia. Retrieved from https://www.worldhistory.org/review/178/the-complete-temples-of-ancient-egypt/
Chicago Style
Wiener, James Blake. "The Complete Temples of Ancient Egypt." World History Encyclopedia. Last modified October 03, 2017. https://www.worldhistory.org/review/178/the-complete-temples-of-ancient-egypt/.