Illustration
Send to Google Classroom:
About the Author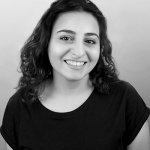 Liana is the Social Media Editor for Ancient History Encyclopedia. She holds a Bachelor of Arts Degree with a major in ancient Greece, Rome & Late Antiquity. She is particularly passionate about Rome and Greece, and anything to do with mythology or women.
Cite This Work
Chicago Style
, Liana Miate. "Stone Weight From The Comacchio Shipwreck." World History Encyclopedia. Last modified September 12, 2017. https://www.worldhistory.org/image/7234/stone-weight-from-the-comacchio-shipwreck/.