Server Costs Fundraiser 2023
Running a website with millions of readers every month is expensive. Not only do we pay for our servers, but also for related services such as our content delivery network, Google Workspace, email, and much more. We would much rather spend this money on producing more free history content for the world. Thank you for your help!
Illustration
About the Author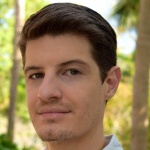 James is a writer and former Professor of History. He holds an MA in World History with a particular interest in cross-cultural exchange and world history. He is a co-founder of World History Encyclopedia and formerly was its Communications Director.
Cite This Work
Chicago Style
Wiener, James Blake. "Ceiling and Pillars of Lausanne Cathedral." World History Encyclopedia. Last modified December 18, 2018. https://www.worldhistory.org/image/9752/ceiling-and-pillars-of-lausanne-cathedral/.