Server Costs Fundraiser 2023
Help our mission to provide free history education to the world! Please donate to our server cost fundraiser 2023, so that we can produce more history articles, videos and translations. With your support millions of people learn about history entirely for free, every month.
Illustration
About the Author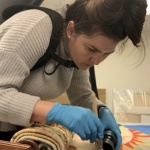 Researcher with interest in the art, architecture and religion of ancient Greece and the Near East.