Illustration
Send to Google Classroom:
About the Author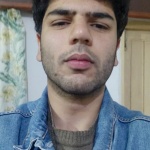 Manan Shah is a student of Archeology and Ancient History. He is a freelance writer, born and brought up in Kashmir. His work intends to revive the Historic past and tradition of the valley.
Cite This Work
Chicago Style
Shah, Manan. "Round Apsidal Shrine, Harwan Monastery." World History Encyclopedia. Last modified March 29, 2021. https://www.worldhistory.org/image/13744/round-apsidal-shrine-harwan-monastery/.