Server Costs Fundraiser 2021
Please help us pay for the servers and web services required to operate our non-profit organization's website. Any donation helps, no matter how small: If every visitor were to give only $1 we would be fully funded within a day.
Donate Now
Illustration
Send to Google Classroom:
About the Author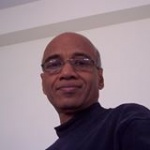 A Freelance writer with eclectic interests - Nature, Culture, Heritage, World-music-dance, arts, world-travel among others. Also, disseminate knowledge gained through a personal blog.
Cite This Work
Chicago Style
Krishnan, Anantha. "Vaikuntanathaperumal Temple, Kanchipuram." World History Encyclopedia. Last modified May 16, 2019. https://www.worldhistory.org/image/10082/vaikuntanathaperumal-temple-kanchipuram/.