Translation Fundraiser
In order for students around the world to be able to learn about history for free, we must provide content in many different languages. Donate today and help us translate so that we can make a truly global impact. Thank you!
Audio Version
About the Narrator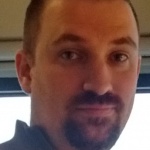 Both history and acting have been lifelong passions of mine. I spend three years studying history to teach on highschools, and been on stage since I was sixteen.
About the Author
Emma has studied History; Ancient History. During her Master's she focused on Herodotus as well as the juicy politics of ancient courts, but more recently she has been immersing herself in everything prehistoric.
---
Support Our
Non-Profit Organization
World History Encyclopedia is a non-profit organization. For only $5 per month you can become a member and support our mission to engage people with cultural heritage and to improve history education worldwide.
Become a Member
Donate