Translation Fundraiser
Our vision: Free history education for everyone in the world, in every language. That's a lofty goal indeed, but that won't stop us from working towards it. To get there we need to translate... a lot! Please donate today and help us make a truly global impact. Thank you very much!
Audio Version
About the Narrator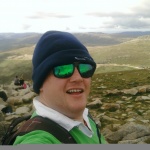 A history teacher for the last ten years, Jon has a passion for the past that he loves to communicate to his students...and anyone else who is willing to listen. Jon's chief areas of expertise are ancient Egypt, Rome and Israel.
About the Author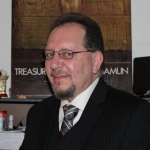 A freelance writer and former part-time Professor of Philosophy at Marist College, New York, Joshua J. Mark has lived in Greece and Germany and traveled through Egypt. He has taught history, writing, literature, and philosophy at the college level.
---
Support Our
Non-Profit Organization
World History Encyclopedia is a non-profit organization. For only $5 per month you can become a member and support our mission to engage people with cultural heritage and to improve history education worldwide.
Become a Member
Donate