Illustration
Send to Google Classroom:
About the Author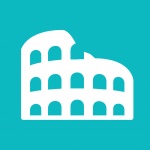 Our website is a guide to the Colosseum for tourists. We offer information on the main attractions, guided tours, advice and more.
Cite This Work
Chicago Style
Tickets, Colosseum Rome. "Parapet, Castel Sant'Angelo, Rome, Italy.." World History Encyclopedia. Last modified November 12, 2018. https://www.worldhistory.org/image/9396/parapet-castel-santangelo-rome-italy/.